WE HAVE HER IN STOCK | Rain DeGrey
Aug 7, 2020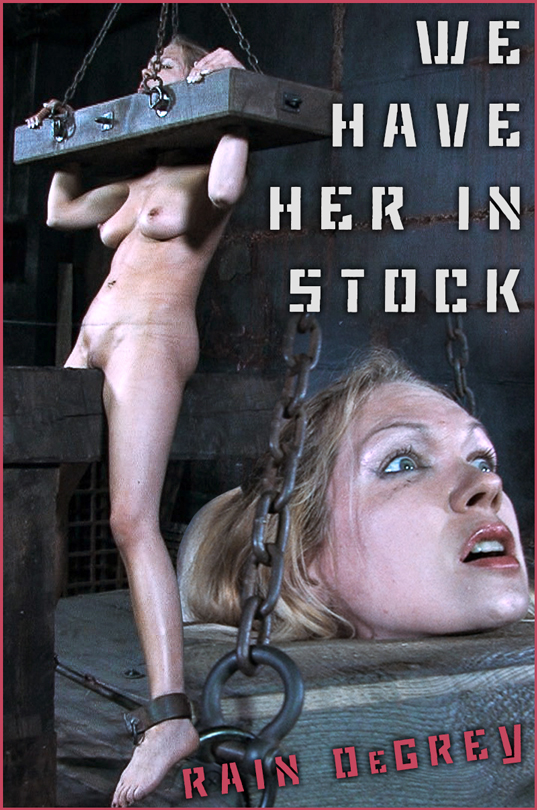 PD and Sister Dee like to have their fun. They'll pick up a woman and toy with her. Rain is the latest. They lock her in a set of thick stocks. Rain is wedged into them while she's passed between Sister Dee and him.

Sister Dee torments Rain while he barks orders at her. Put up her leg. Whip her. Now cane her feet. He loves watching so much that he can't help coming in every few minutes to fuck one of Rain's holes.

It isn't long before the torment overwhelms Rain and the tears flow freely. This is the kind of fun the couple lives for. Up on the wooden pony Rain is really suffering. Maybe it's time for a little vibrator action.
HANGING AROUND | Rain DeGrey
Jul 17, 2020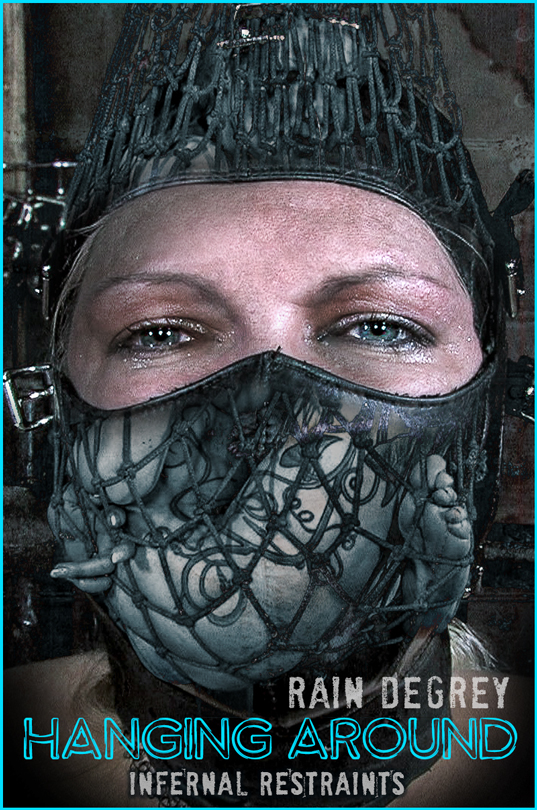 Cleaning the studio naked is exciting enough, but Rain of course takes it one step further. Rain is cuffed, naked, and sweeping the floors. Sister Dee plans her demise as she tidies everything up.

Sister Dee has Rain hanging in a net. The knots tear into her flesh. The net spreads her cheeks to expose her asshole. Sister Dee toys with her captive.

Rain is locked tight to the metal chair. Straps hold her fast and a mask covers her face. Her eyes show her terror as Sister Dee begins the real torment.
REIGN OF HUMILIATION | Rain DeGrey
Jun 19, 2020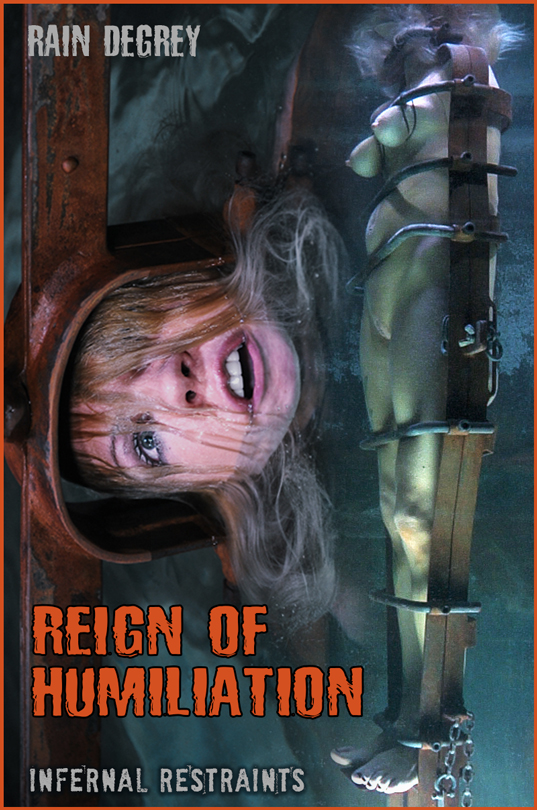 Rain is locked down to the metal bed frame. Her body is spread as wide as her limbs will allow. Her bondage includes an electrified dildo on a metal pipe. Even when her hands are released she still is unable to sit up.

He wants his dick sucked, but Rain's bondage doesn't allow her enough room to do it effectively. Instead he uses the tucker telephone to give her some painful shocks. This certainly helps get her in the mood.

When you want work done around the farm it's much nicer to have a chained up woman to do the work for you. Rain only has a burlap sack to protect her from the elements so she works as quickly as she can.
Transit Coffin Episode 3 | Rain DeGrey
Aug 24, 2019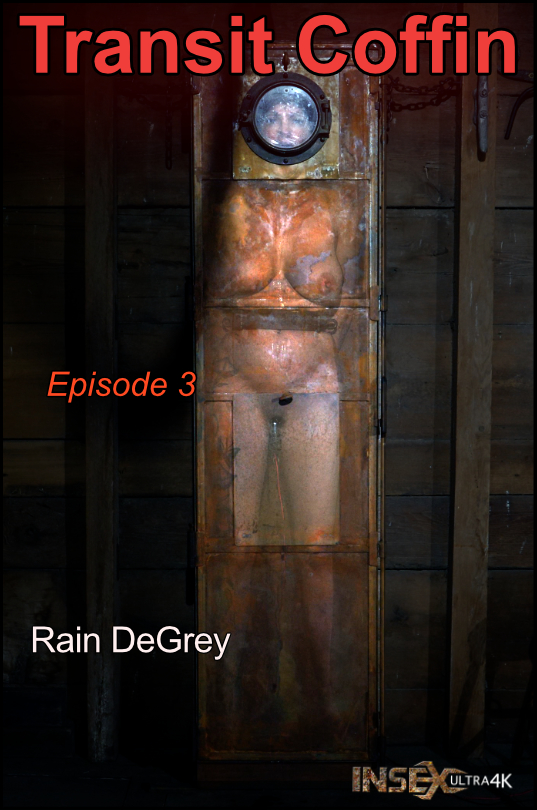 PD upgrades Rain DeGrey to a bed, while keeping her hooded and bound. After observing Rain for some time, he gets the urge to test her cock sucking abilities. Her skills leave something to be desired, so Rain is locked to a post, by the neck, with a metal dildo stuck down her throat. Once she proves herself as a true cock sucker, she is taken to her final resting place: a metal coffin. There, she will be transformed, from bottom to top.
Transit Farm Episode 2 | Rain DeGrey
Feb 17, 2019
After days of being on the road, the van stops and PD comes to check on his toy. Rain DeGrey has been secured in a cage, wearing a hood, diaper, and metal shackles. The sight of PD is almost welcomed; Rain wonders if she might get a break from her seat made of hard, metal bars. PD does give her a break but only by moving her from one metal contraption to the next.